Kadokawa revelou na sexta-feira que a adaptação para anime da série de light novels Spy Classroom (Spy Kyōshitsu or Spy Room) de Takemachi vai estrear em 2023. Também foi revelado um teaser visual e um vídeo promocional, além de detalhes sobre a staff.
Visual: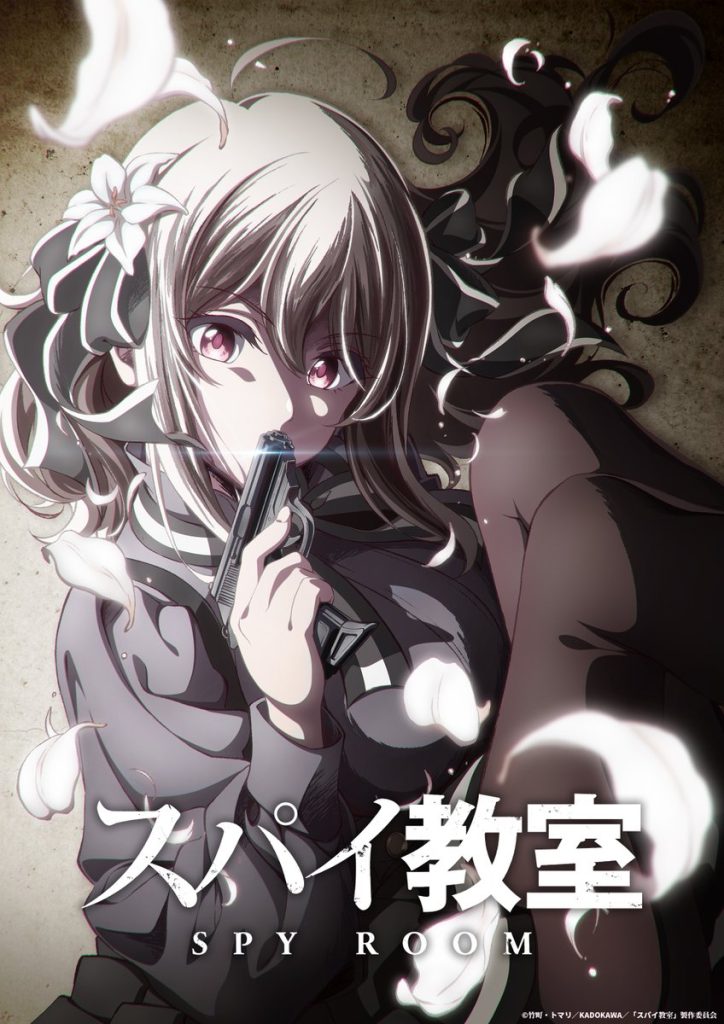 STAFF:
Diretor: Keiichiro Kawaguchi (Higurashi: When They Cry – GOU)
Estúdio: Feel (My Teen Romantic Comedy SNAFU, Remake Our Life!)
Roteirista: Shinichi Inozume (Yona of the Dawn)
Designer de personagem: Sumie Kinoshita (Remake Our Life!)
Sinopse:
A INTELIGÊNCIA É A ARMA MAIS PERIGOSA
Após um conflito militar devastador, os países lutam suas guerras nas sombras. Um espião incomum, Klaus, nunca falhou no trabalho apesar de suas peculiaridades, e ele está montando uma equipe para assumir uma Missão Impossível – uma com mais de 90% de chance de fracasso. No entanto, seus membros escolhidos são todos fracassados sem experiência prática. Eles terão que usar todos os truques do livro (e alguns que não são) para provar que estão à altura da tarefa!
Fonte: AnimeNews